Purple had built a reputation for unique and humor-driven marketing early on and wanted to continue creating content with humor in mind. The idea to create a fake product for April Fool's Day was bounced around and creative was quickly directed to market "the cheapest mattress" to compete with the cut-rate bed-in-a-box companies popping up daily. The PR director reached out to me to punch up the press release and I took a crack at it. 
To me, the joke landed best if the messaging was committed to the bit. Being oblivious that a small bed for your phone at 99 cents wasn't a good deal but worthy of a press release still makes me laugh.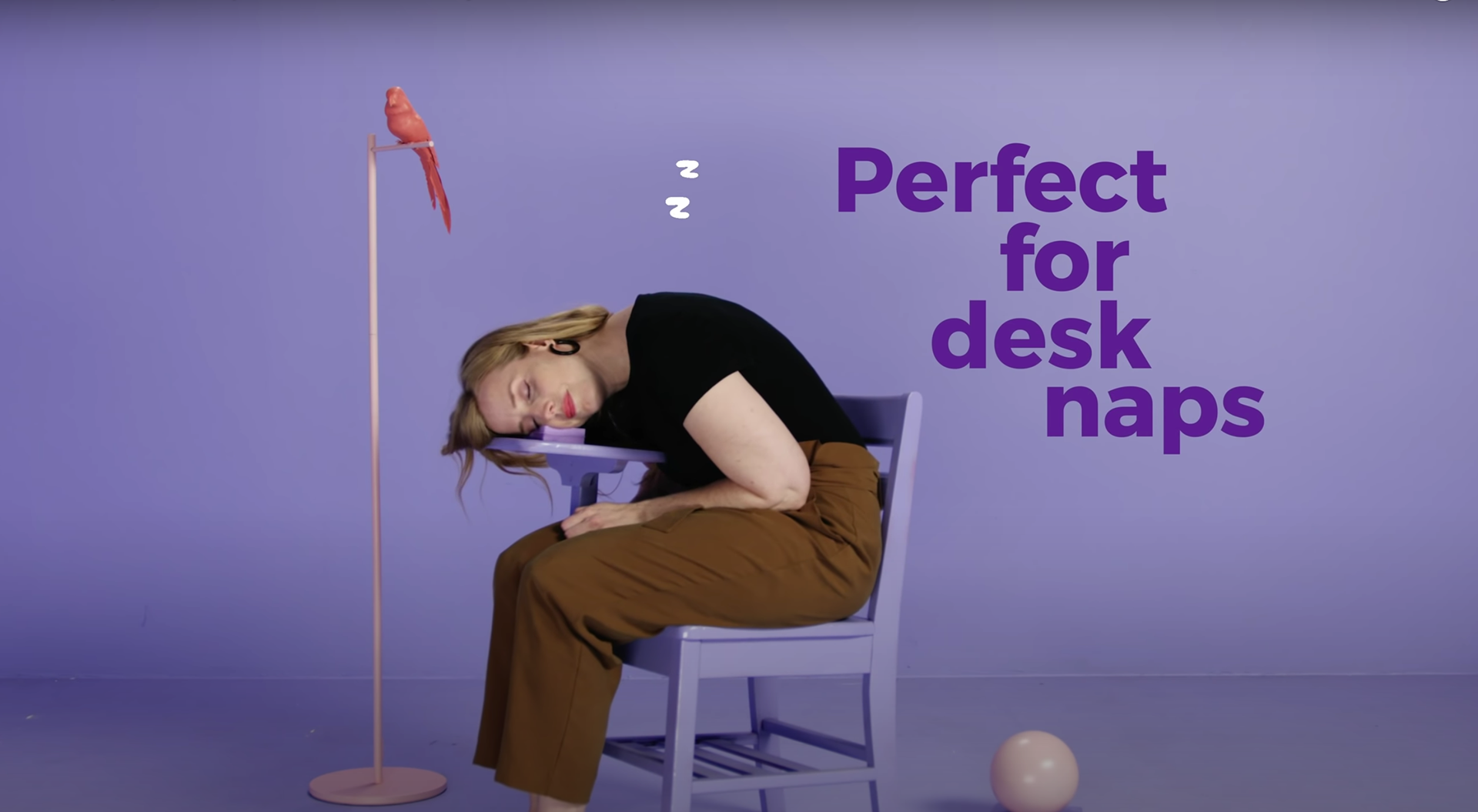 Purple Launches a Mattress that Only Costs 99 Cents
Innovators at Purple Put an End to the Mattress Debate With Their Launch of the World's Least Expensive Mattress
ALPINE, Utah, Apr. 1, 2019 — Purple, the creator of the renowned Purple® Mattress, announces its newest product today: The 99 Cent Purple® Mattress. This is the least expensive mattress ever created by man, so you and your wallet can finally rest easy.
Every other mattress company will be weeping in the dust as they find that Purple has once again raced ahead in innovation. Although Purple already leads the premium online mattress industry, they didn't decide to stop there. 
"As a rocket scientist I helped build rockets, using science, to go to space," said senior Purple innovator and former NASA rocket scientist Buck Bentley. "It was expensive to build something that worked, but we couldn't cut corners. We had to be innovative. I always thought if I could build rockets at a micro level it would be way cheaper. It wouldn't work, but it would be cheap. And boom, that's how I came up with the 99 cent mattress."
The 99 Cent Purple Mattress is made of the same high-quality Hyper-Elastic Polymer® material that is on every Purple Mattress, just at a fraction of the size. The 99 Cent Purple Mattress is 6-inches long by 3-inches wide, about the size of a smartphone. It is perfect for desk naps, relaxing your wrist, resting your elbow during long thoughtful moments, and more!
The mattress industry is intent on slashing prices. While consumers may be excited at first, they will discover those slashes have cut all the way through quality and they are left with a big, sweaty slab of run-of-the-mill memory foam.
"Everyone is trying to offer the cheapest mattress, but we beat them to it. Sure, it's only the size of a bologna sandwich, but at least it's still made of high-quality Hyper-Elastic Polymer. Alternatively, competitors slashing prices are giving you a brick of mediocre memory foam," said Joe Megibow, Purple's CEO.
The 99 Cent Purple Mattress is being launched on April Fool's Day because it is not real, like the tooth fairy or a delicious vegan dessert. However, Purple is offering up to $99 off a mattress and a free $99 pillow with any mattress purchase during April Fool's Day only. Purple hopes to bring awareness to the importance of mattress quality by reinforcing the notion that you get what you pay for, especially when it comes to sleep. 
Purple is a comfort innovation company that designs and manufactures products to improve how people sleep, sit, and stand. Although it doesn't really make a 99 cent mattress, it does design and manufacture a range of comfort products, including mattresses, pillows, and cushions, using its patented Hyper-Elastic Polymer® technology designed to improve comfort. The Company markets and sells its products through its direct-to-consumer online channel, traditional retail partners, and third-party online retailers. For more information on Purple, visit www.purple.com.